Group Tours
Group tours are to be prebooked.
For more information please contact the Musée Morinville Museum.
Phone: 780-572-5585
Email: morinvillemuseum@shaw.ca
Guided group tours of the
Musée Morinville Museum
Cost: by donation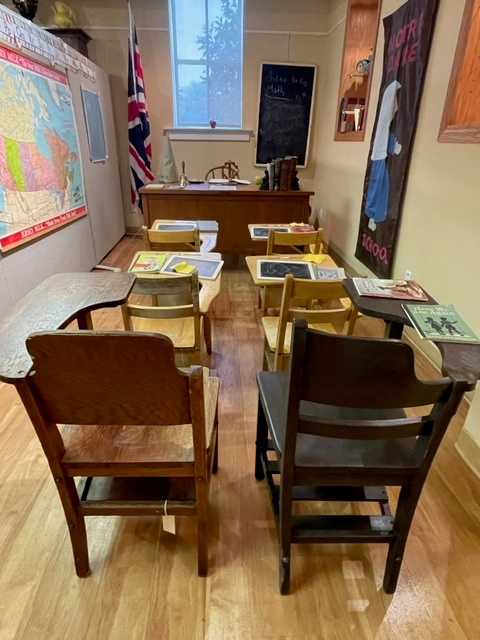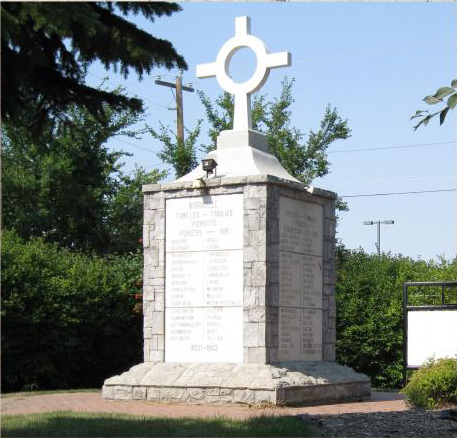 St. Jean Baptise Park
As you walk out of the museum, a leisurely stroll through the park will "pique" your interest. Standing to the right is a monument displaying names of founding families and early pioneers in the area. As you follow the pathways, you will come upon tableaux and vignettes that highlight glimpses of pioneer life and community spirit. Enjoy a taste of Morinville's history.
St. Jean Baptiste Church Burns
Friday June 30, 2021 (3:08 a.m.)
Morinville residents awake to blaring sirens. Eyes spot smoke billowing out of the beautiful and stately St. Jean-Baptiste Church. Soon, the sight of flames grip at heart strings. Nostrils catch the smell of pungent burning. As the fire rages, sounds of crackling and hissing are heard. On-lookers sob.
This is the beginning of the end. The beginning of a devastating fire ending 114 years of historical significance. Memories were created in the very building that is now engulfed in flames.
The steeple served as a beacon. The carillon of the bells was heard far and near. The steeple is no longer visible. The bells are silent. It is now time to work together to create new memories.
Bells will Ring Again